Description
The Titan Extreme Stripping Pad is constructed of polyester fibers in an open texture non-woven fabrication. Abrasive particles are distributed throughout the pad and adhered to the non-woven construction with a sturdy adhesive. This pad has been designed with a high content of abrasive grit and displays superior chemical resistance.
Color: Gray
Machine Speed: Up to 350 RPM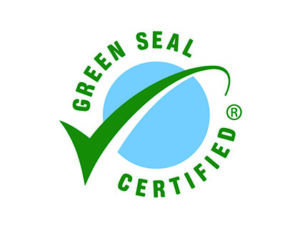 Full Cycle® Products are certified by Green Seal® for Environmental Innovation based on faster biodegradation in landfill conditions and 100% recycled content/natural fiber.