Wood floor conditioning pad
Creates a very fine cut pattern between coats on cured urethane finish, especially water based urethane
Recommended for use on machines up to 350 rpm
---
This thin line pad is perfect for abrading sealed, finished, and painted areas on gym floors in preparation for coating. Also ideal for light floor finish removal.
Color: Brown/Maroon
Machine Speed: Up to 350 RPM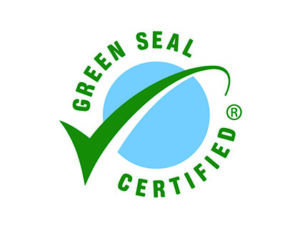 Full Cycle® Products are certified by Green Seal® for Environmental Innovation based on faster biodegradation in landfill conditions and 100% recycled content/natural fiber.
Specifications
| Stock Code | Pad Size | Pads Per Case | Case Weight | Case Cube |
| --- | --- | --- | --- | --- |
| 421512 | 12″ | 10 | 2.266 lbs | 0.51 |
| 421513 | 13″ | 10 | 2.617 lbs | 0.59 |
| 421514 | 14″ | 10 | 2.995 lbs | 0.68 |
| 421515 | 15″ | 10 | 3.477 lbs | 0.87 |
| 421516 | 16″ | 10 | 3.841 lbs | 0.87 |
| 421517 | 17″ | 10 | 4.296 lbs | 0.98 |
| 421518 | 18″ | 10 | 4.782 lbs | 1.09 |
| 421519 | 19″ | 10 | 5.274 lbs | 1.21 |
| 421520 | 20″ | 10 | 5.839 lbs | 1.36 |
| 42151218 | 12″ x 18″ | 10 | 3.989 lbs | 0.74 |
| 42151420 | 14″ x 20″ | 10 | 5.085 lbs | 0.96 |
| 42151424 | 14″ x 24″ | 10 | 6.198 lbs | 1.33 |
| 42151428 | 14″ x 28″ | 10 | 7.035 lbs | 1.33 |
| 42151432 | 14″ x 32″ | 10 | 7.892 lbs | 1.55 |